As seen on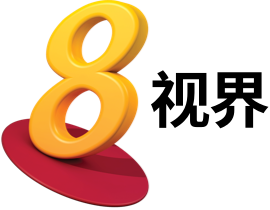 This post was originally posted on 8world.com and can be found here. We have translated it to English here for your reading pleasure.   
To celebrate their 48th anniversary, Goldleaf Restaurant has launched an all-you-can-eat buffet promotion. Now for lunch and dinner, diners can enjoy a free flow from a selection of 48 of their favourite dishes.
The 48-year-old GoldLeaf Restaurant has moved to the new address at Katong Square. GoldLeaf restaurant, founded in 1971, is the first Taiwanese porridge restaurant in Singapore.
Today GoldLeaf maintains the tradition and has become a household name, synonymous with Taiwanese porridge. The 128 new and old dishes of GoldLeaf Restaurant still follow the healthy cooking rules of "no salt, no MSG, no additives", and the taste of the original Taiwanese dishes goes down perfectly with the porridge cooked with sweet potato. When it comes to the sweet potato porridge of GoldLeaf, it's preparation is done with much care.
The 48th Anniversary Lunch and Dinner Buffet.
The new dishes introduced this year are:
Egg yolk mushroom: In keeping with the current salted egg trend, the crispy and refreshing mushroom is scattered and expertly blended with fragrance of salted egg. Whether it is eaten with porridge, or simply as a snack or to pair with alcohol, it is a perfect match.
Baby Cabbage with Vermicelli: This is an original Taiwanese dish, simple yet complex, tasty and so enjoyable to eat.
Taiwanese Vermicelli: Using the best Vermicelli from Hsinchu in Taiwan. It just taste different.
Braised Pork Rice: Made in the same style of the taiwanese braised pork rice, we have gone with imported Taiwanese Choy Sam to give it the an even more delicious.
Fried pork liver with ginger and onions: It seems to be an unremarkable dish, but the challenge is in selecting the right cut of the pork liver and cooking it to perfection with just the right amount of heat.
Cold sea bream: Made with Taiwanese ingredients, the taste is slightly spicy, and the Japanese-style "sea salad" is veryunique and unforgetable.
This "All you can eat buffet" promotion is only available Monday through Thursday, with $20.90+ per person for lunch and $27.90+ per person for dinner.
You can also relive the good old days by savouring the unforgettable Golden Leaf Classic dishes. These dishes are deeply loved by the diners since the days of old.
Pork with Salted Vegetable: It is made with the old recipes from Taiwanese chefs. The sauces are marinated with a variety of Taiwanese spices. The salted vegetable is  are made by hand with their secret recipe.
Salted-fish Pork patties: The recipe has a 40-year history. Only the best quality plum-salted fish is used. The meat patties that are hand-patted are especially juicy. Due to the complicated process, they are only available in daily quantities. You can also choose to replace the salted fish with egg yolk.
ChaiPo Egg: Classic fried egg dish but done to a mouth watery crispiness and fragrance. 
Seafood Tofu: Seafood tofu is made with cuttlefish, abalone sauce and fresh shrimp. It is specially made with Japanese tofu with a smooth taste. It is steamed and fried, with Goldleaf's homemade chili sauce.
Olive Goose: This olive goose vegetable dish from Tainan (Classified as an "A dish" by the Taiwanese) is boiled to perfection. The fresh green goose vegetable, with the fragrance of olives and hazelnuts, produces a sweet and savoury taste.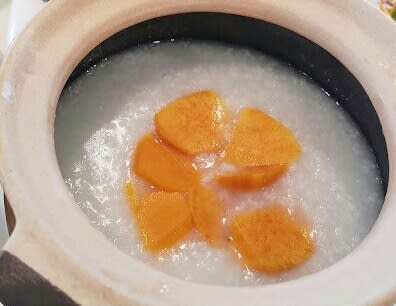 Goldleaf still use a mix of pearl and fragrant rice to cook thier porridge according to the secret prescribed ratio. The porridge is thick but maintains the texture making it smooth and delicious. The sweet potato is specially selected to give it a fine and delicious taste even when it is eaten on its own. Delicious!